Petrol
Periwinkle
Peach
Blues
Navy blues and other variations of blue are among the top nail colors for this year. New shades of blue are constantly appearing on the nail polish market and navy blue is definitely a must-have! Darker shades and brighter blues are also in vogue this year. Also, metallic blues are a major hit. Many celebrities from Rihanna, Lauren Conrad, Eva Mendes to Victoria Beckham have been seen with different variations of blue nails.
Metallics
Bronze
Silver
Gold
Minx Nails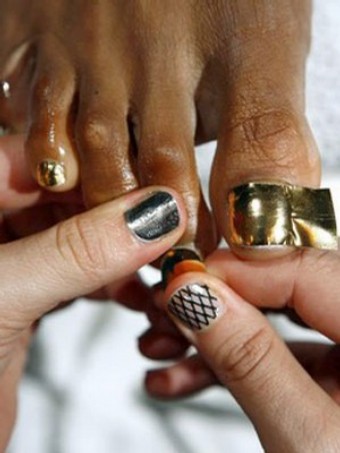 These eye-catching, exciting nail polishes and sticker-like adhesive pieces called

Minx Nails

, are also highly popular among such celebrities like Lady Gaga, Rihanna, Beyonce and many other female stars, who are also fond of metallic or non-metallic nails this year.
A flexible polymer that is heated then applied to nails, like a sticker, they are a mess free, green alternative to nail polish and fake tips.
For a special occasion try a truly original and hot metallic nail polish and gather some envious looks.



Reds
A atemporal colour that never fades in the fashion world. A complete must-have!
Nude
Lavender
Minty Green
Pastels
Neons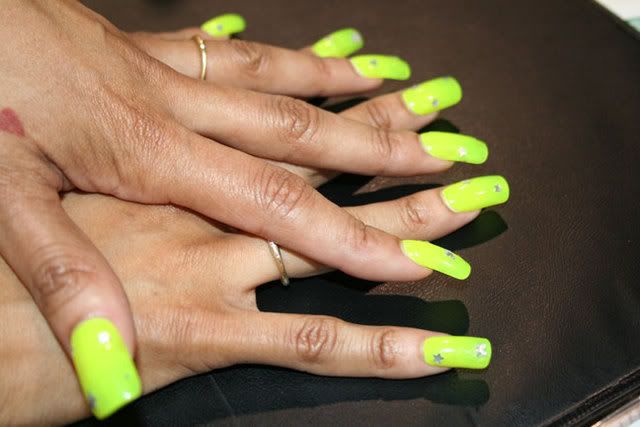 Light Grey
Light Purple/Lilac
Purple
Hot Pink
Mushroom
Gum Metal
Black
Black nails are really hot choices for parties and other informal appearances and can be used as great background colors for glitters, sparkling nail stones or nail art designs.